Kiwi
Kiwi is an analytical tool designed primarily for media analysis and profiling of media target groups.
Kiwi software enables the analysis of the overlapping and unique reach of all media types and individual media in various socio-demographic target groups. Target groups can also be defined in the media, for example to find out how the average time spent on the Internet for weak and strong TV or radio viewers differs.
---
---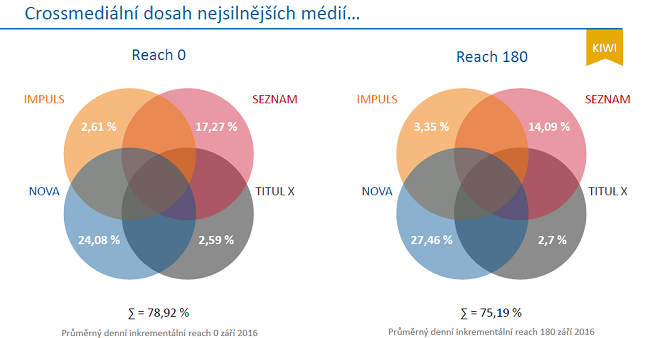 For Kiwi televisions, it enables the analysis of live and delayed viewing of programs on television and on the Internet, or the media profile of typical television and Internet viewers. Viewership data includes viewership at home and away from home.
---
In the case of digital media, Kiwi includes not only the so-called "involved" websites, but especially the numbers for You Tube and Facebook, which are not otherwise measured on the Czech market. All websites can be profiled from the point of view of detailed sociodemography and consumption of other media types. Internet traffic is further broken down by desktop and mobile access devices.